Affordable Bookkeeping for Families & Businesses
Services Offered
Tax Preparation
Payroll, Calculation of Payroll Taxes and Monthly & Quarterly Reports, W-2 Compilation & Annual Reports
Accounts Receivable (A/R)
Accounts Payable (A/P)
Bank Reconciliation
Income Statement, Balance Sheet, General Ledger
External Bookkeeping: Fax, scan, or mail your invoices, deposit slips and bills to us. We enter your transactions, reconcile your accounts, and set your bills up for payment.

Our services also go beyond these generalized categories to meet your needs, so please let us know if you are interested in a service not listed here. Our bookkeeping services are suitable for individual familes or businesses of all sizes and we offer daily, weekly, and monthly services based on your needs, onsite and offsite.

Real Estate: Andrew is currently a licensed real estate agent with Access Realty. His current listings are available here.
About the Company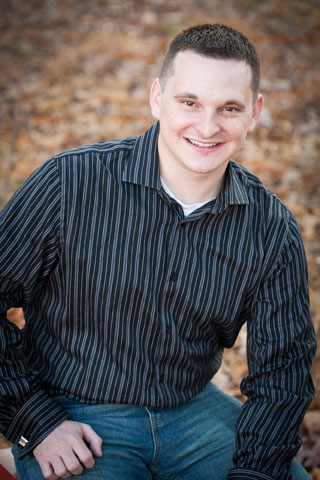 Andrew Moody grew up in Blackstone, VA and graduated from Virginia Tech in 2005 with a degree in Property Management and minors in Real Estate and Business. After working for a property management firm in Harrisonburg, VA, managing a multi-million dollar portfolio of residential and commercial properties and homeowners' and condo associations for five years, Andrew and his wife [Kim Parrish Moody] moved to Orange, VA. Andrew then worked in the accounting department of his family's business in Culpeper. Andrew has also served as an officer for the Virginia Tech Alumni Association in each community that he has lived in. In 2010 Andrew and Kim moved back to Nottoway County to be closer to family. During that time Andrew opened Stewardship Solutions and got back to his other passion, selling real estate, for Access Realty. His wife complements him very well with her own company, Kim Moody Design, LLC. KMD does home staging as well as event planning and interior design! Andrew and Kim also own a retail store, trend., that sells a variety of gift items with a focus on Virginia-made products and monogramming on site. In the little bit of free time that Andrew and Kim have, they enjoy spending it with family.
Location & Operating Area
201 South Main Street
Blackstone, VA 23824
We are based in Southside Virginia, but have worked all over the Commonwealth and are comfortable traveling in order to serve you. Our office is located in Historic Downtown Blackstone, between Blackstone Emporium and the Blackstone Herb Cottage.
"Without counsel plans fail, but with many advisers they succeed."
Proverbs 15:22